'Radioman' at the Santa Barbara International Film Festival
January 27, 2013
Ben Hyatt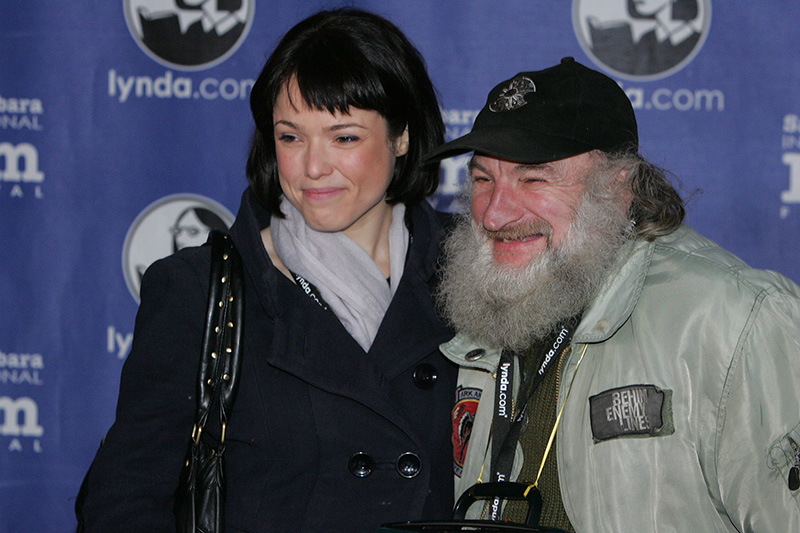 We had the opportunity to speak with RADIOMAN director Mary Kerr and Radioman himself on the red carpet! Check out our interview and gallery!
RADIOMAN Film Synopsis
Featuring interviews with George Clooney, Matt Damon, Meryl Streep, Helen Mirren, Robin Williams, Jude Law, Josh Brolin, Whoopi Goldberg, Tina Fey and more, RADIOMAN tells the story of an extraordinary eccentric. Radioman, the eponymous New Yorker who overcame homelessness and addiction to become an unlikely New York City movie legend, has over 100 small parts to his name. The film is a funny, heartwarming, insightful look into a memorable character full of contradictions, bitterness and hope. / Abridged from DOC NYC
About The Film
Release date: December 7, 2012 (USA)
Director: Mary Kerr
Producer: Paul Fischer
Screenplay: Mary Kerr, Gary Forrester
Music composed by: Cody Westheimer, Julia Newmann
'Radioman' | Trailer
'Radioman' | Red Carpet at SBIFF
Santa Barbara based Ben Hyatt is founder of SantaBarbarians and gets to write about whatever interests him as a result. Interests include business, technology, film and anything community related.