'Musicwood' | Santa Barbara International Film Festival Documentary Selection
January 27, 2013
Ben Hyatt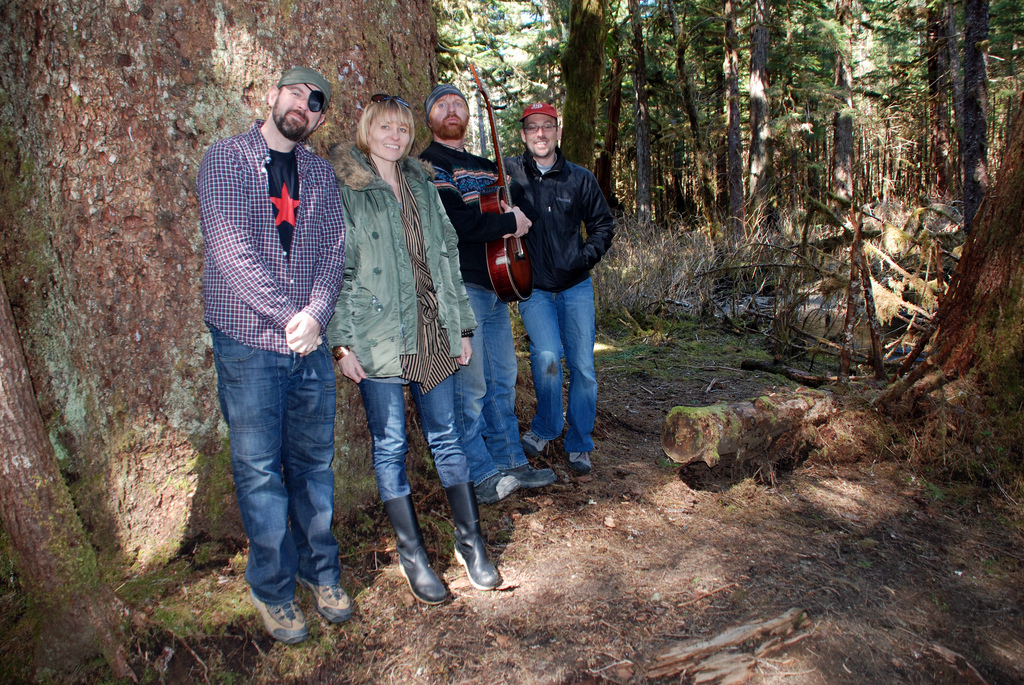 SantaBarbarians had the opportunity to sit down with Maxine Trump, director of the documentary Musicwood which had its west coast premiere at the Santa Barbara International Film Festival on January 25th.
The Film
For hundreds of years guitars have been made the same way, but now, this could all change
Musicwood is an adventure-filled journey, a political thriller with music at its heart. It is a journey that follows an unusual band of world-renowned guitar-makers — Chris Martin, Bob Taylor and Dave Berryman of Gibson — to remote, foreboding and primeval Southeast Alaska. These guitar-makers are on a desperate mission: to negotiate with Native Americans and change the way a rare rain forest is logged before it's too late for acoustic guitars.
The film begins with the startling revelation that Native American corporations are clear-cutting vast acres of primeval forest. They are logging the largest coastal temperate rainforest in the world and the largest reserve of old growth trees in the USA. If logging doesn't change, the guitar will run out of Sitka Spruce in 10 years time.
These Native Americans who've notoriously been given a raw deal from the US government are distrustful of the white man telling them what to do. Enter Greenpeace, a radical environmental group, and soon all are battling over a forest that is the last of its kind on the planet.
Musicwood upends our simplistic view of indigenous peoples and the past, with a story where it's often impossible to tell the good guys from the bad. Musicwood is a culture clash of staggering proportions, between Native American loggers, white CEO's, and the most radical environmental group in the world.
The film features exclusive acoustic performances and interviews with guitar players like acoustic virtuoso Kaki King, The Antlers, Yo La Tengo, Steve Earle, Turin Brakes, and Kurt Wagner of Lambchop. Musicwood is a funny, complex and heartbreaking tug-of-war over natural resources and a profound cultural conflict.
'Musicwood Documentary' | Trailer
Santa Barbara based Ben Hyatt is founder of SantaBarbarians and gets to write about whatever interests him as a result. Interests include business, technology, film and anything community related.