'Heartworn Highways Revisited' | World Premiere at SBIFF 2015
January 31, 2015
Ben Hyatt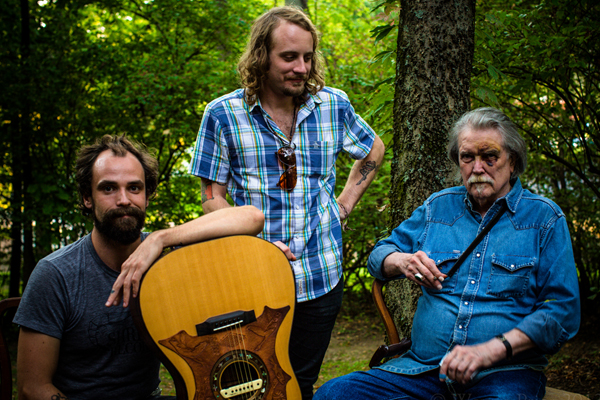 This year marks the 40th anniversary of the seminal music documentary, HEARTWORN HIGHWAYS, a film that captured the nascent roots of the Outlaw Country movement in the mid-70s. Inspired by the original filmmakers' quest, HEARTWORN HIGHWAYS REVISITED journeys into the simple heart of a similar contemporary community. Like Guy Clark, Townes Van Zandt, Steve Earle and David Allan Coe, today's outlaws make up an extended family of musicians that often collaborate and tour together, but stand distinctly on their own. This group includes John McCauley (of Deer Tick), Jonny Fritz (aka Corndawg), Josh Hedley, Justin Townes Earle, Shovels & Rope, Langhorne Slim, Robert Ellis, Shelly Colvin, Phil Hummer, among others. Filming aimed to capture honest moments with the musicians in various intimate settings. Steve Young, David Allan Coe, and Guy Clark have each participated. Performances are as true and nuanced as those portrayed in HEARTWORN HIGHWAYS.
'Heartworn Highways Revisited' | Trailer
About The Film
Director: Wayne Price
Website: http://heartwornhighways.com/revisited/
Run Time: 93 min
Year Completed: 2014
Country of Origin: USA
Premier Status: World Premiere
Santa Barbara based Ben Hyatt is founder of SantaBarbarians and gets to write about whatever interests him as a result. Interests include business, technology, film and anything community related.