Good for Nothing World Premiere at SBIFF
January 28, 2012
Ben Hyatt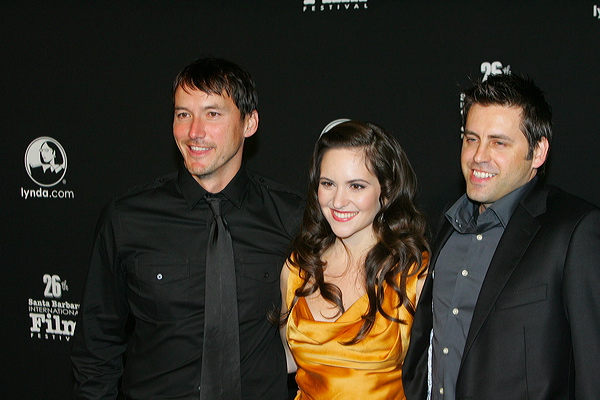 Actors Cohen Holloway and Inge Rademeyer along with Director Mike Wallis walked the red carpet at the Santa Barbara International Film Festival tonight, just prior to the world premiere of their film Good For Nothing.
Director Mike Wallis drew inspiration from Spaghetti Westerns and believes that his film is the first of this type shot in New Zealand.
SYNOPSIS
An English lady is immigrating out West but is kidnapped by a rugged outlaw who attempts to have his way with her but suffers from an unfortunate case of erectile dysfunction. Action and adventure unfold in this original take on the classic Western.
Learn more at the Good for Nothing website.
UPDATES
UPDATE - January 28, 2012 - Good For Nothing has a distribution deal in place for both New Zealand and the U.S. The New Zealand premiere is May 3, 2012. U.S. dated TBA.
February 5, 2011 - Hollywood Reporter Film Review
Gallery
Good for Nothing | Trailer
Santa Barbara based Ben Hyatt is founder of SantaBarbarians and gets to write about whatever interests him as a result. Interests include business, technology, film and anything community related.