'Children of the Arctic' SBIFF Documentary Feature 2015
February 7, 2015
Ben Hyatt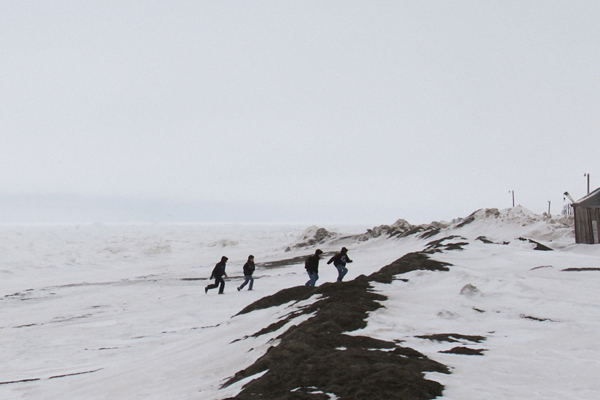 2015 SBIFF Best Documentary Film Award winner CHILDREN OF THE ARCTIC is a portrait of five Native Alaskan teenagers growing up in the northernmost community in the United States. As their climate and way of life undergo profound changes, they strive to be both modern American kids and the inheritors of an endangered whaling culture.
'Children of the Arctic' | Trailer
Best Documentary Film Award Winner - Santa Barbara International Film Festival 2015
Said jurors Phyllis de Picciotto and Chaz Ebert, "We chose Children Of The Arctic because this extraordinary film about five Native Alaskan teens in Barrow, Alaska, the northern most community in the United States is important and timely. Every aspect of their daily lives, family history, customs, language, way of life and the environment that sustains them is at great risk of extinction. Nick Brandestini's portrait of the current lives of these teenagers and the decisions they have to make about their futures took us far away from the average cities in America to tiny towns in Alaska and helped us understand a very real gap in culture and values. Children Of The Arctic should be shown everywhere, including high schools and colleges.
About The Film
Writer: Taylor Segrest
Director: Nick Brandestini
Run Time: 92 min
Year Completed: 2014
Country of Origin: Switzerland
Premier Status: US Premiere
Subtitles?: Yes
Santa Barbara based Ben Hyatt is founder of SantaBarbarians and gets to write about whatever interests him as a result. Interests include business, technology, film and anything community related.