SBIFF honors Quentin Tarantino with the American Riviera Award
January 23, 2013
Ben Hyatt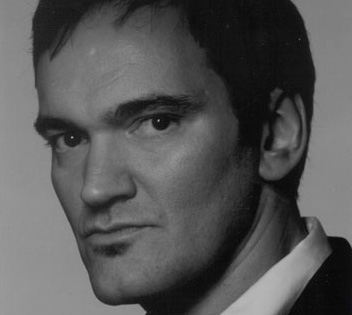 Santa Barbara, CA – In recognition of his contributions to the world of film, the Santa Barbara International Film Festival, presented by lynda.com, is honored to present the American Riviera Award to the legendary, Academy Award-winning writer/director/producer/actor Quentin Tarantino whose latest film Django Unchained was released to critical and box office success and is nominated for five Academy Awards - including Best Picture - will be honored on Wednesday, January 30 at the Arlington Theatre. Quentin Tarantino is honored to accept the award as Leo DiCaprio regrettably had scheduling conflicts and cannot attend the previous announced event scheduled for February 1.

"We were obviously saddened by DiCaprio's conflict, but blown away at the chance to honor Tarantino, one of the most stylistically daring directors who is an SBIFF favorite," says Executive Director Roger Durling.

The American Riviera Award was established to recognize an artist who has had a strong influence on American Cinema. Tarantino will join an illustrious group of past recipients, including frequent collaborator director Martin Scorsese (2012): Annette Bening (2011), Sandra Bullock (2010), Mickey Rourke (2009), Tommy Lee Jones (2008), Forrest Whitaker (2007), Philip Seymour Hoffman (2006), Kevin Bacon (2005) and Diane Lane (2004).

As a writer, director, producer and actor, anything Tarantino touches becomes an instant cinematic classic. He has not only established himself as one of the most celebrated filmmakers of his generation, but his dedication and diverse producing efforts consistently demonstrate his respect for both those who came before and the ones just now breaking in.

He made his writing/directing debut with the critically acclaimed Reservoir Dogs, and just two years later he received an Academy Award® and Golden Globe Award for his groundbreaking original screenplay, Pulp Fiction. He has gone on to create such works as the screenplay for Oliver Stone's Natural Born Killers (1994); he directed the fourth segment of the film Four Rooms; wrote and directed Jackie Brown (1997); wrote and directed Kill Bill, Vol. 1 (2003) and Kill Bill, Vol. 2 (2004); in 2005 he was credited as "special guest director" with Robert Rodriguez and writer-director Frank Miller of Sin City, and teamed up again with Robert Rodriguez to direct Grindhouse (2007). In 2010, he directed Inglourious Basterds, and it garnered 8 Academy Awards.

His latest, - set in the South two years before the Civil War, Django Unchained stars Jamie Foxx as Django, a slave whose brutal history with his former owners lands him face-to-face with German-born bounty hunter Dr. King Schultz (Christoph Waltz). Schultz is on the trail of the murderous Brittle brothers, and only Django can lead him to his bounty. Honing vital hunting skills, Django remains focused on one goal: finding and rescuing Broomhilda (Kerry Washington), the wife he lost to the slave trade long ago. Django and Schultz's search ultimately leads them to Calvin Candie (Leonardo DiCaprio), the proprietor of "Candyland," an infamous plantation. Exploring the compound under false pretenses, Django and Schultz arouse the suspicion of Stephen (Samuel L. Jackson), Candie's trusted house slave.

Tickets available now and can be purchased through www.sbfilmfestival.org or by calling 805-963-0023. Full refunds will be given for those who purchased DiCaprio tickets, but those wishing to attend the Tarantino event can use the DiCaprio tickets. For a refund, please bring your ticket to the Film Festival Box Office located in the Arlington Theatre Courtyard at 1317 State Street.
'Django Unchained' | Trailer
Santa Barbara based Ben Hyatt is founder of SantaBarbarians and gets to write about whatever interests him as a result. Interests include business, technology, film and anything community related.