Santa Barbara International Film Festival Celebrates 30th edition with U.S. premiere of Richard Raymond's "Desert Dancer"
February 28, 2015
Ben Hyatt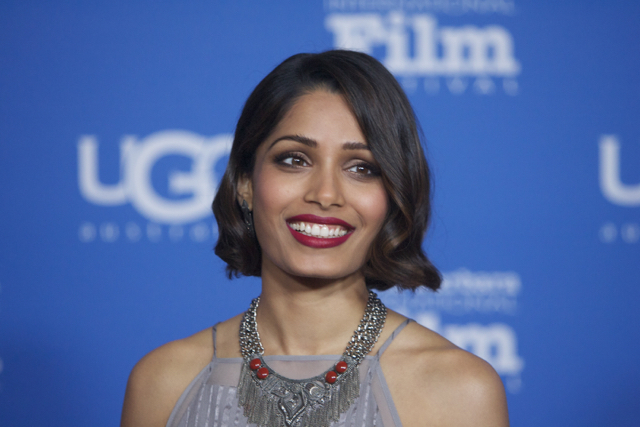 Santa Barbara, CA – The Santa Barbara International Film Festival, presented by UGG® Australia, will kick off Opening Night with the U.S. Premiere of Relativity Studios' Desert Dancer at the historic Arlington Theatre on Tuesday, January 27, 2015. Directed by Richard Raymond and starring Freida Pinto, Reece Ritchie, Nazanin Boniadi, Tom Cullen and Marmama Corlett, Desert Dancer tells the true story of a self-taught dancer pursuing a dream in a suppressed society.

"Raymond has delivered an extremely timely and thought-provoking movie about love, truth and the freedom that comes from following your passions," stated Roger Durling, SBIFF Executive Director. "What better way to kick off our 30th anniversary!"

Desert Dancer is a powerful and unbelievable true story set in Iran that follows the brave ambition of Afshin Ghaffarian. During the volatile climate of the 2009 presidential election, where many cultural freedoms were threatened, Afshin and some friends (including Elaheh played by Freida Pinto) risk their lives and form an underground dance company. Through banned online videos, they learn from timeless legends who cross all cultural divides, such as Michael Jackson, Gene Kelly and Rudolf Nureyev. Afshin and Elaheh also learn much from each other, most importantly how to embrace their passion for dance and for one another. Richard Raymond directs the film, which was written by Jon Croker, based on the life story of Afshin Ghaffarian. The film, starring Freida Pinto, Reece Ritchie, Tom Cullen, Nazanin Boniadi and Makram J. Khoury, will be released by Relativity Studios in select cities on March 20, 2015 and expanding on March 27, 2015. For more information about the movie, like them on Facebook at facebook.com/desertdancerthemovie.
'Desert Dancer' | Trailer
Santa Barbara based Ben Hyatt is founder of SantaBarbarians and gets to write about whatever interests him as a result. Interests include business, technology, film and anything community related.