Jennifer Lawrence receives Outstanding Performer of the Year Award at SBIFF
February 2, 2013
Ben Hyatt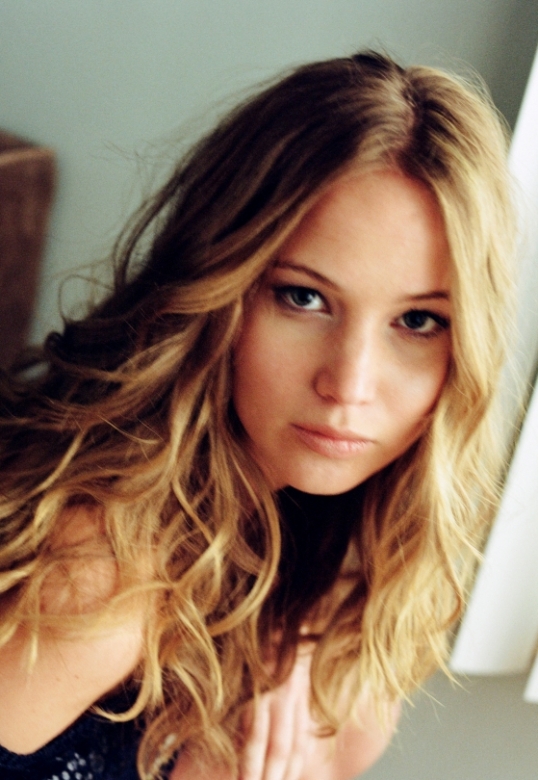 Santa Barbara, CA - The Santa Barbara International Film Festiva presented Academy Award® nominated actress Jennifer Lawrence with the Outstanding Performer of the Year Award on Saturday, February 2. She was honored with a Tribute celebrating her compelling performances in The Hunger Games and Silver Linings Playbook at the 28th edition of the Festival which ran January 24 - February 3, 2013, it was announced today by SBIFF Executive Director Roger Durling.

Lawrence was honored for her diverse performances in film this year. In both The Hunger Games and Silver Linings Playbook she presents two vastly different and complex characters. In The Hunger Games, Lawrence stars as the courageous and fierce, Katniss Everdeen, striving to survive. Starring alongside Bradley Cooper in Silver Linings Playbook, directed by David O. Russell, Lawrence plays the vulnerable and complex Tiffany, the mysterious and disturbed neighbor to Pat Solantano (Cooper). Pat lost everything and is trying to get his life back together, when he meets Tiffany who has problems of her own. Through an unlikely friendship comes a strong bond between them and silver linings begin to appear in both their lives. Silver Linings Playbook is a heartfelt dramatic comedy about the everyday struggles as well as the triumphs of ordinary people. This film allows audiences to see a dark, comedic, and more vulnerable side of Lawrence that is quite remarkable.

"Ms. Lawrence impressed us earlier this year in The Hunger Games, but has now left us moonstruck with her career-defining performance in Silver Lining Playbook – recalling classic turns by Lombard, Stanwyck and Colbert," commented SBIFF Executive Director Roger Durling. "Naming her our Outstanding Performer of the Year is an understatement."

As an Academy Award nominated actress, Jennifer Lawrence is one of Hollywood's most talented young actors having appeared in a number of critically acclaimed roles and working with some of the industry's most respected filmmakers. For her 2010 performance in the gritty independent, Winter's Bone, her memorable portrayal of "Ree Dolly" garnered her Golden Globe®, Screen Actors Guild, and Academy Award® nominations for Best Performance by a Leading Actress. Lawrence is currently in production The Hunger Games upcoming sequel Catching Fire, reprising her role as "Katniss Everdeen." She recently completed production starring in the title role on Susanne Bier's, Serena, set in the depression-era. Previous credits include Matthew Vaughn's X-Men: First Class; Jodie Foster's The Beaver; Drake Doremus's Like Crazy; Lori Petty's The Poker House, for which she was awarded the prize of Outstanding Performance in the Narrative Competition at the 2008 Los Angeles Film Festival; and Guillermo Arriaga's The Burning Plain, where she won the Marcello Mastroianni Award for Best Young Actor at the 65th Venice Film Festival.

Lawrence will join an illustrious group of previous Outstanding Performer Award recipients, including: Viola Davis (2012), James Franco (2011), Colin Firth (2010), Penelope Cruz (2009), Angelina Jolie (2008), Helen Mirren (2007), Heath Ledger (2006), Kate Winslet (2005) and Charlize Theron (2004).
'Silver Linings Playbook' | Trailer
'The Hunger Games' | Trailer
Santa Barbara based Ben Hyatt is founder of SantaBarbarians and gets to write about whatever interests him as a result. Interests include business, technology, film and anything community related.