Daniel Day-Lewis Receives Montecito Award at SBIFF
January 26, 2013
Ben Hyatt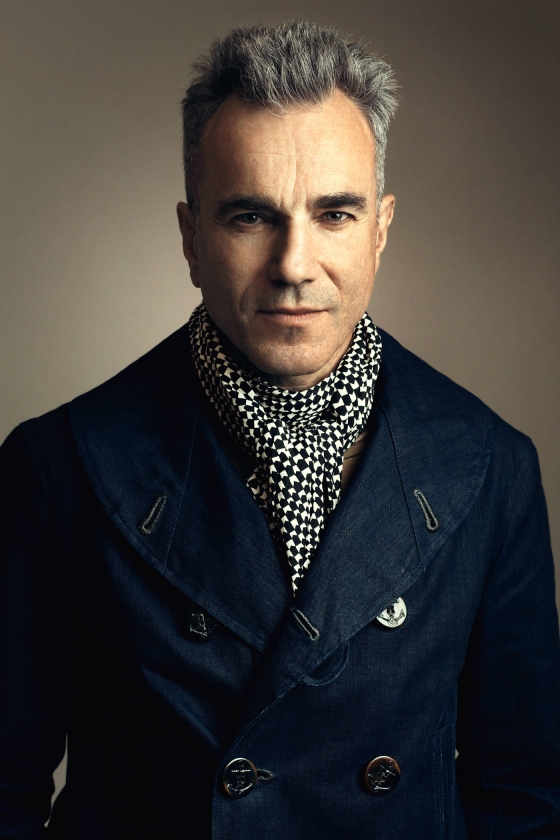 Santa Barbara, CA- The Santa Barbara International Film Festival is proud to announce that it will be garnering two-time Academy Award® winning actor Daniel Day-Lewis with the prestigious Montecito Award at the 28th edition of the Festival on behalf of his inspirational performance in the title role of Lincoln, and as a celebration of his overall career. The Tribute will take place on Saturday, January 26, 2013 at the historic Arlington Theatre and is sponsored by Bridlewood Estate Winery.

The Montecito Award was created in recognition of a performer who has given a series of classic and standout performances throughout his/her career and has previously been presented to luminaries such as Geoffrey Rush, Julianne Moore, Kate Winslet, Javier Bardem, Naomi Watts and Annette Bening, who was the very first recipient in 2005.

"Daniel Day-Lewis continues to inspire the industry and the public by his approach to tackling the most complex of characters and delivering brilliant performances time after time," said Executive Director Roger Durling. "He is indicative of what the Montecito Award represents and we are thrilled to be presenting this to him this year."

Daniel Day-Lewis's most recent work includes his portrayal of President Abraham Lincoln in Steven Spielberg's film Lincoln. This historical drama focuses on Lincoln's final months in office and his mission to abolish slavery and unite a divided country. Rolling Stone's Peter Travers says of his performance, "The phenomenal Daniel Day-Lewis plays Lincoln with the immersive, indelible power of an actor who wears his role like a second skin and feels it down to the nerve endings. This is acting of the highest order."

Daniel Day-Lewis began his acting career in theatre and British television. His first few breakout roles in film occurred in 1985 with My Beautiful Laundrette and A Room with a View. He then went on to gain his first lead role as Tomas, a Czech surgeon, in The Unbearable Lightness of Being (1988). He received his first Academy Award® for Best Actor in Jim Sheridan's My Left Foot (1989) for his brilliant performance as the severely paralyzed Christy Brown. Day-Lewis went on to star in Michael Mann's The Last of the Mohicans (1992), followed by Scorsese's The Age of Innocence, before re-teaming with Jim Sheridan in In the Name of the Father (1993) in which he portrayed one of the Guildford Four who were wrongfully convicted of a bombing carried out by the Provisional IRA, earning him his second Academy Award® nomination. Day-Lewis also starred in The Crucible (1996) and worked with Jim Sheridan once again in The Boxer (1997), as a former boxer recently released from prison. Day-Lewis received his third Academy Award® nomination in Scorsese's Gangs of New York (2002) for his portrayal of the villain gang leader "Bill the Butcher," opposite Leonardo DiCaprio. In 2008, Day-Lewis received his fourth Academy Award® nomination and second win for Best Actor in Paul Thomas Anderson's There Will Be Blood (2007). Two years later he starred as a film director in Rob Marshall's musical adaptation of Nine.

The Santa Barbara International Film Festival, presented by lynda.com, runs January 24 – February 3, 2013. The Montecito Award will be presented at the historic Arlington Theatre on Saturday, January 26, 2013. Tickets are available now and can be purchased through www.sbfilmfestival.org or by calling 805-963-0023. Festival Passes and Packages are still available and sold exclusively at www.sbfilmfestival.org and 805-963-0023.
'Lincoln' | Trailer
Santa Barbara based Ben Hyatt is founder of SantaBarbarians and gets to write about whatever interests him as a result. Interests include business, technology, film and anything community related.