Annette Bening receives the American Riviera Award at the Santa Barbara International Film Festival
January 28, 2011
Ben Hyatt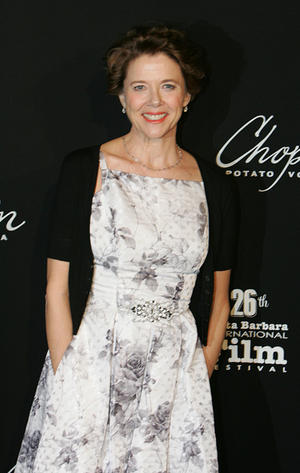 Annette Bening was presented the American Riviera Award at the Santa Barbara International Film Festival this evening. The award recognizes an actor's influence on American cinema.
Bening walked the red carpet at a packed Arlington Theater with husband Warren Beatty. Festival Executive Director Roger Durling talked with Bening on stage, reflecting on her storied career in film.
The event wrapped up day two of the festival which will see more than 200 films shown and bring thousands of out of town guests including media, movie stars and independent film makers.
Red Carpet Gallery
Warren Beatty joined Annette Bening on the red carpet at SBIFF.
'The Kids Are Alright' | Trailer
Santa Barbara based Ben Hyatt is founder of SantaBarbarians and gets to write about whatever interests him as a result. Interests include business, technology, film and anything community related.