Amy Adams to receive Cinema Vanguard Award at the Santa Barbara International Film Festival
January 31, 2013
Ben Hyatt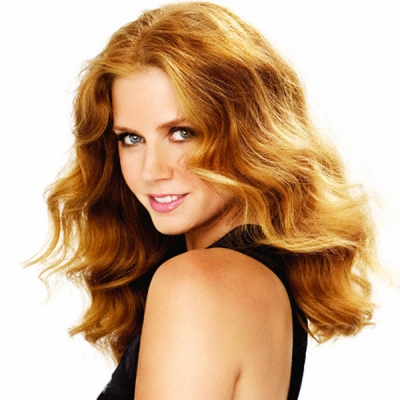 The Santa Barbara International Film Festival presented award winning actor Amy Adams with the Cinema Vanguard Award on Thursday, January 31, 2013. She was honored for her exceptional performance in this year's The Master.

Adams, a three- time Academy Award® nominee and just awarded Best Supporting Actress by the L.A. Film Critics Association, portrayed Peggy Dodd, the steely and educated wife to a charismatic spiritual leader set in the 1950s in The Master. Peter Travers said of her performance: "Adams deserves serious award attention for the subtle authority she brings to this so-called dutiful wife. Peggy, the scariest true believer in the Cause, is barbed wire wearing a smile. And Adams makes you feel her sting."

Durling comments, "Amy Adams is one of the gutsiest and most gifted actors working today. She embodies what the Cinema Vanguard Award is all about, and after her performance in THE MASTER - the time has come to recognize her talent and versatility."

The Cinema Vanguard Award was created in recognition of an actor who has forged his/her own path - taking artistic risks and making a significant and unique contribution to film. Past recipients include Jean Dujardin & Bérénice Bejo, Nicole Kidman, Peter Sarsgaard, Christoph Waltz, Stanley Tucci, Vera Farmiga, Kristin Scott Thomas and Ryan Gosling.

In 2005 Adams' performance of Ashley, the pregnant and childlike character in Junebug, earned her first Academy Award and SAG Award Nominations. Adams landed her major breakout role in Disney's Enchanted (2007) as Princess Giselle, where she captivated audiences with her versatile range in singing and wide eyed expressions. She has consistently taken on a vast array of characters showing her versatility as an actress. Going from an aspiring writer, amateur cook, and blogger in Julie and Julia (2009) to Sister James in Doubt (2008) reteaming with Meryl Streep and then to David O. Russell's, The Fighter (2010) opposite Mark Wahlberg and Christian Bale as a tough, gritty bartender from Massachusetts who begins dating boxer Micky Ward (Wahlberg), Adams makes one wonder what else she has in her acting arsenal when she seduces the audience into believing each and every character. She recently wrapped production on the Untitled Spike Jonze project opposite Joaquin Phoenix and is soon to begin production on the Untitled David O. Russell film reteaming with David O. Russell and Christian Bale. She is starring as Lois Lane in Man of Steel releasing in June 2013 and will soon begin production on Janis Joplin, playing the title character. Additionally, Adams has teamed with Maven Pictures' Trudie Styler and Celine Rattray to produce Object of Beauty, the film based on the novel by Steve Martin. She will also produce Ten Best Days of My Life with Shawn Levy for Twentieth Century Fox.
OFFICIAL SBIFF RELEASE
'The Master' | Trailer
Santa Barbara based Ben Hyatt is founder of SantaBarbarians and gets to write about whatever interests him as a result. Interests include business, technology, film and anything community related.