27th SBIFF Opening Night Film - Darling Companion
January 26, 2012
Ben Hyatt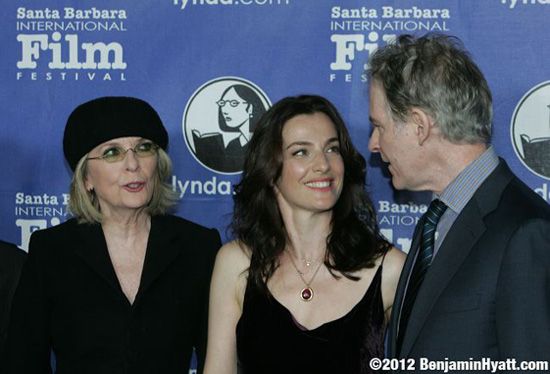 The Stars turned out to launch the 27th edition of the Santa Barbara International Film Festival at the Arlington Theater. The opening night gala featured the World Premiere of Lawrence Kasdan's "Darling Companion". Actors Kevin Kline, Diane Keaton, Ayelet Zurer and Jay Ali were in attendance as was the movie's furry star Kasey the dog.
The feature was preceded by a special presentation of Pixar's Academy Award-nominated short "La Luna". Director Enrico Casarosa made the trip down from the Bay Area for the event.
It was another sold out night at the Arlington as 2000+ SantaBarbarians including Julia Louis-Dreyfus and husband Brad Hall filled the theater.
Gallery
Darling Companion | Trailer
La Luna | Trailer
Santa Barbara based Ben Hyatt is founder of SantaBarbarians and gets to write about whatever interests him as a result. Interests include business, technology, film and anything community related.