2015 SBIFF Virtuosos Awards Presented
February 1, 2015
Ben Hyatt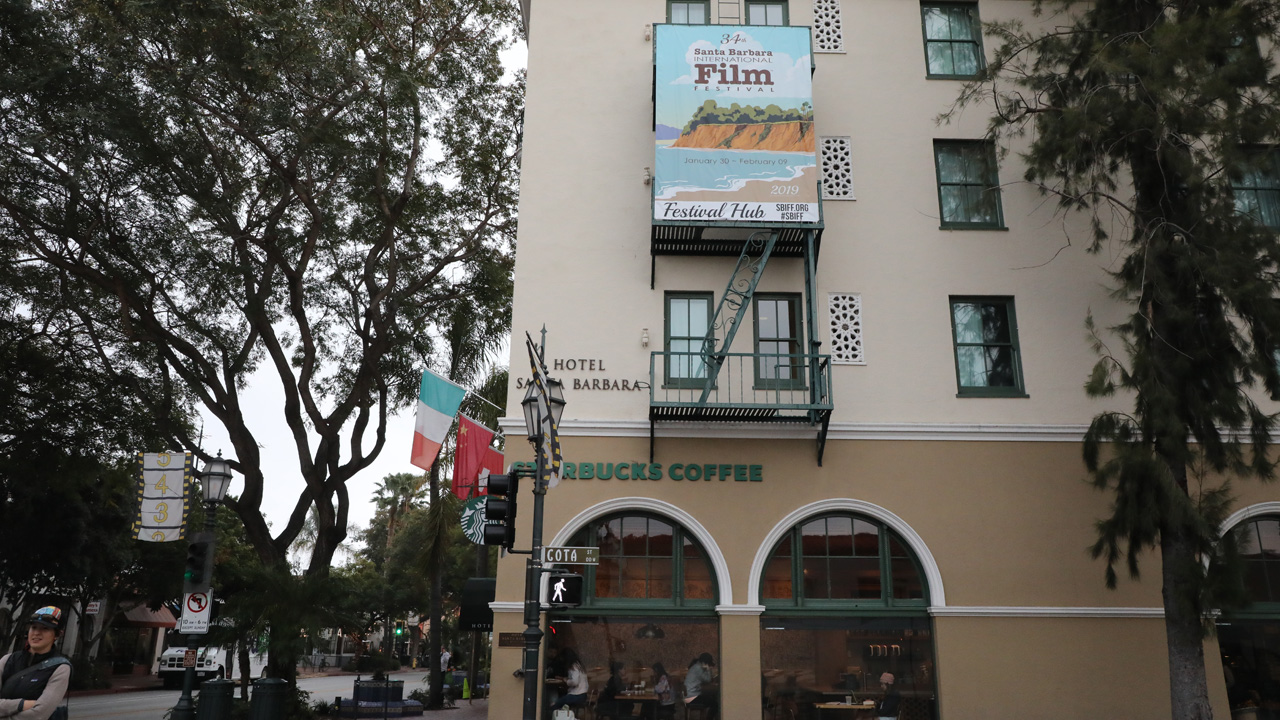 The Santa Barbara International Film Festival continues its tradition of honoring the year's standout performers by presenting The 2015 Virtuosos Award to Chadwick Boseman (Get on Up), Ellar Coltrane (Boyhood), Logan Lerman (Fury), David Oyelowo (Selma), Rosamund Pike (Gone Girl ), J.K. Simmons (Whiplash) and Jenny Slate (Obvious Child). The evening will be moderated by Dave Karger, Chief Correspondent and host of "The Frontrunners" on Fandango.
The Virtuosos Award was created to recognize a select group of actors who have distinguished themselves through performances in film this past year. Previous recipients for this award include Ann Dowd, Elle Fanning, Ezra Miller, Eddie Redmayne, Omar Sy, Quvenzhane Wallis, Demian Bichir, Rooney Mara, Melissa McCarthy, Shailene Woodley, Andy Serkis, Patton Oswalt, Andrew Garfield, John Hawkes, Lesley Manville, Hailee Steinfeld, Jacki Weaver, Emily Blunt, Carey Mulligan, Saoirse Ronan, Gabourey Sidibe, Michael Stuhlbarg, Casey Affleck, Marion Cotillard, Viola Davis, Rosemarie DeWitt, Sally Hawkins, Richard Jenkins, Melissa Leo, James McAvoy, Ellen Page, Amy Ryan, Michael Shannon, Michael B. Jordan, Brie Larson, Jared Leto, and June Squibb.

Comments Durling, "These are seven exemplary performers that provide us with undeniable evidence that 2014 was a dynamic year in acting."

The talented group of actors will be recognized for their exceptional careers, including their portrayal of some of the most memorable characters in film this year.
Boyhood | Trailer featuring Ellar Coltrane
Fury | Trailer featuring Logan Lerman
Get on Up | Trailer featuring Chadwick Boseman
Selma | Trailer with David Oyelowo as Dr. Martin Luther King Jr.
Rosamund Pike on rehearsing sex scenes with Neil Patrick Harris for "Gone Girl"
Gone Girl | Trailer with Rosamund Pike
Whiplash | clip featuring J.K. Simmons and Miles Teller
Whiplash | Trailer featuring J.K. Simmons
Obvious Child | Trailer with Jenny Slate
Santa Barbara based Ben Hyatt is founder of SantaBarbarians and gets to write about whatever interests him as a result. Interests include business, technology, film and anything community related.