2015 Santa Barbara International Film Festival Modern Master Award honoring Michael Keaton
January 31, 2015
Ben Hyatt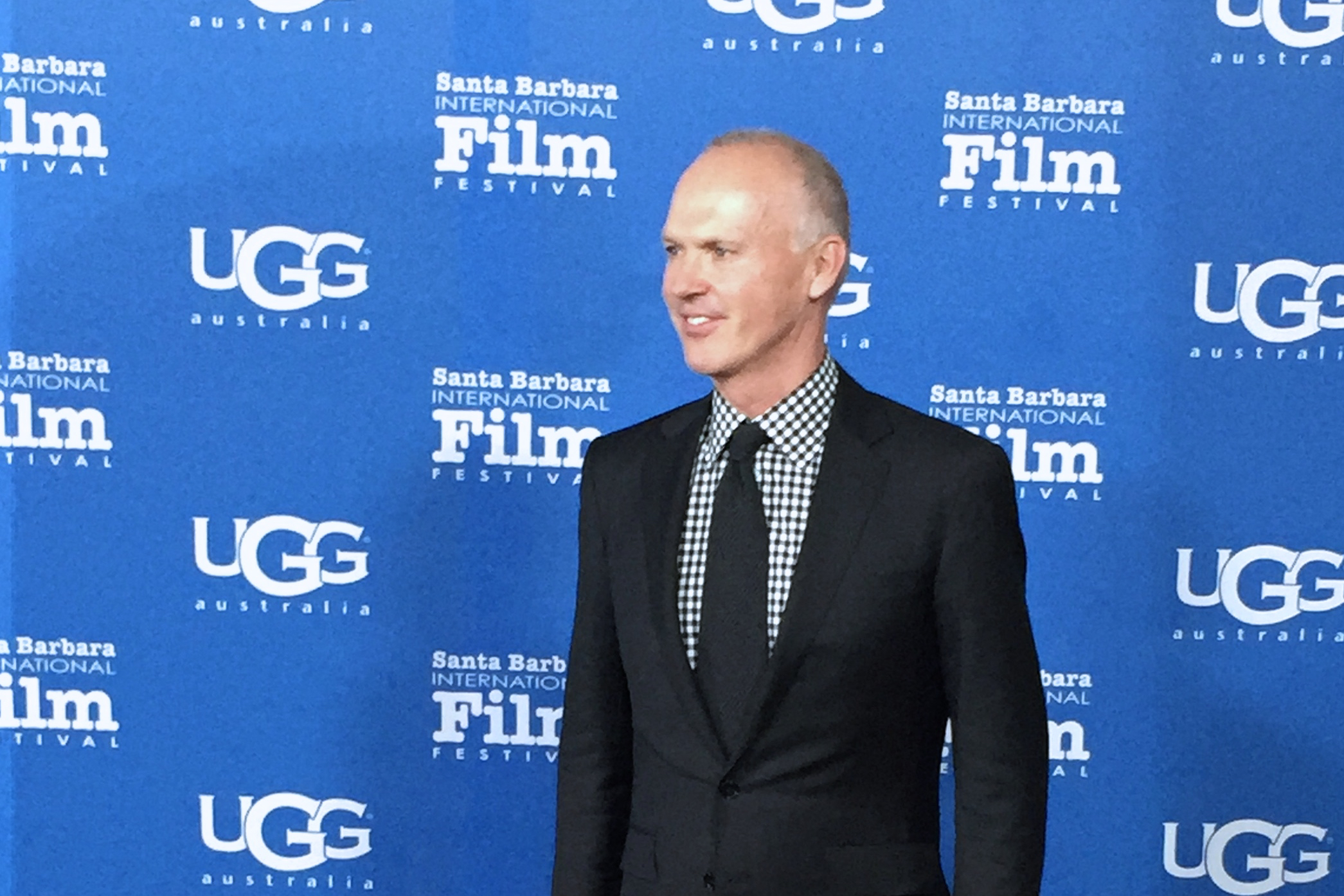 Santa Barbara, CA – Santa Barbara International Film Festival will honor Michael Keaton with the Modern Master Award for the 30th anniversary edition of the Fest, which runs January 27 – February 7, 2015, it was announced today by SBIFF Executive Director Roger Durling. The Tribute will take place on Saturday, January 31, 2015 at the historic Arlington Theatre.

The Modern Master Award is the highest honor presented by SBIFF. Established in 1995, it was created to pay tribute to an individual who has enriched our culture through his/her multi-faceted accomplishments in the motion picture industry. Keaton joins past recipients including Ben Affleck, Christopher Nolan, Michael Douglas, Jodie Foster, Sir Anthony Hopkins, Diane Keaton, Sean Penn, Jeff Bridges, Bruce Dern, Peter Jackson, George Clooney, Will Smith, Cate Blanchett, Clint Eastwood, Christopher Plummer and James Cameron.

Michael Keaton will be honored for his distinguished career, including his most compelling performance to date in Alejandro G. Iñárritu's Birdman or The Unexpected Virtue of Ignorance, a black comedy that tells the story of an actor (Keaton) -- famous for portraying an iconic superhero – as he struggles to mount a Broadway play. In the days leading up to opening night, he battles his ego and attempts to recover his family, his career and himself.

SBIFF Executive Director Roger Durling commented "There is no actor more befitting of the Modern Master Award than the legendary Michael Keaton. His performance in Birdman is tremendous, showing the range of decades-long experience."

Michael Keaton first gained national attention in the hit comedy Night Shift, followed by starring roles in such films as Mr. Mom, Johnny Dangerously, and The Dream Team. In 1989, he earned the 'Best Actor' award from the National Society of Film Critics for Clean and Sober and Tim Burton's Beetlejuice. Keaton later re-teamed with Burton to play the title role in the blockbusters Batman and Batman Returns.

In 2002, Keaton played 'Robert Weiner' in HBO's critically-acclaimed Live from Baghdad, based on a true story of the CNN crew who reported from Baghdad during the Gulf War, and he received a Golden Globe® nomination for his performance. In 2005, Keaton was featured in Game 6, a story centered on the historic Game Six of the 1986 World Series, and in the following year, he starred in the feature film The Last Time.

In 2007, Keaton was in the TNT mini-series The Company, a dramatic story of how the CIA operated during the Cold War, and that same year, he made his directorial debut and also starred in the drama The Merry Gentleman, which was accepted into the 2008 Sundance Film Festival. Also, in 2009, Keaton co-starred in the Fox Searchlight comedy Post Grad. In 2010, Keaton was the voice of 'Ken' in Toy Story 3, the latest addition to the successful and endearing Pixar franchise, and he also co-starred in the comedy feature The Other Guys, with Will Ferrell, Mark Wahlberg and Dwayne Johnson for Columbia Pictures. In 2013, Keaton appeared opposite Michelle Monaghan in the feature film Penthouse North, and earlier this year, he was featured in both Robocop and Need for Speed.
'Birdman or The Unexpected Virtue of Ignorance' | Trailer
Santa Barbara based Ben Hyatt is founder of SantaBarbarians and gets to write about whatever interests him as a result. Interests include business, technology, film and anything community related.